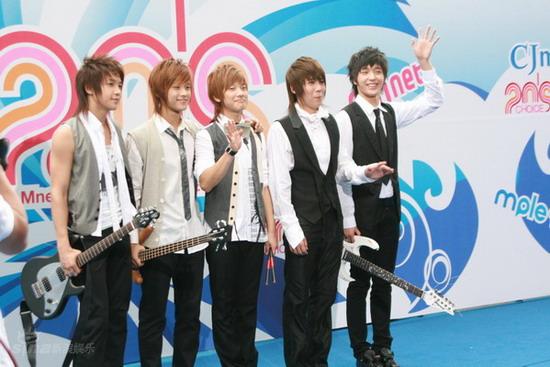 The rising K-pop band FT Island is set to steal the hearts of Japanese music fans. The five-member boy band, which received an enthusiastic response when it performed in a joint Tokyo concert in August of this year, has recently decided to give a solo concert in Japan at the end of December.
FT Island has been enjoying sky-rocketing popularity ever since the band made its debut in early June of this year.
Much to everyone's surprise, the rookie band has already produced numerous hit songs, including, "Lovesick," "Thunder," "Only One Person," and "A Guy Takes His First Love to the Grave."
Moreover, its members have showcased their acting talents by starring in their music videos themselves.
We hope FT Island, which has infused fresh energy into Korea's rock music scene, will give an unforgettable concert for Japanese music lovers.
Source: Rukorean
*credits to: http://www.asianbite.com/default.asp?Display=1207