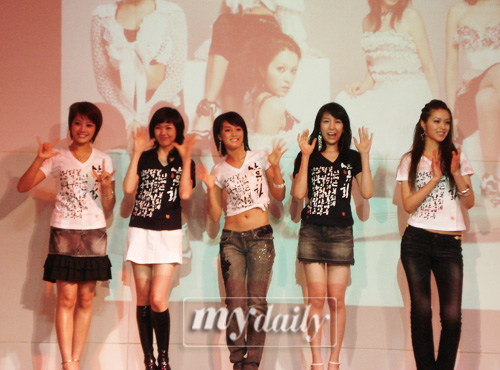 Korean girl band Baby Vox Re.V, which has recently replaced two of its members, will release an album concurrently in several Asian countries.
Aiming to become a pan-Asian star band, Baby Vox Re.V is recording the album in four languages: Korean, Japanese, Chinese and Thai.
The songs of the album will be chosen specifically for each country based on their popularity among local fans.
In a news conference, one of the band members said the band is soon to remake and release songs that have gained popularity in Thailand. She also added that the band will collaborate with famous Thai artists.
Baby Vox Re.V will hold a showcase Dec. 1 in Japan and will participate in a Korean-Chinese song festival in Beijing Dec. 6.
The band will promote its album and give concerts in Cambodia Dec. 13-15.
Source: Kbs
*credits to:
http://www.asianbite.com/default.asp?Display=1213