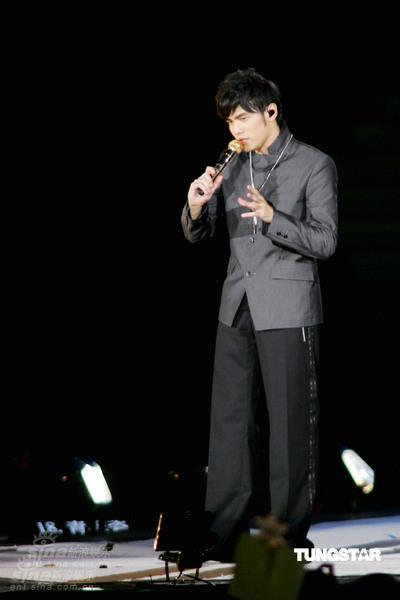 Taiwan pop king Jay Chou was out in front of his fans, giving a show in Taiwan. The concert kicked off his 2007 world concert tour.
Jay played to 25 thousand shouting, screaming fans at the Taipei Pan-Chiao Stadium. The huge-budget concert tour has been three years in preparation.
The concert also features a star-studded lineup of guest performers. Hong Kong pop veteran Jacky Cheung showed up to the delighted astonishment of fans. Hip-hop's Will Pan did tricks with fireworks. Ballad singer Fei Yu-ching joined Jay for the duet "Faraway."
Jay Chou said, "I'm very happy and can relax now. But I feel rather exhausted. When you're jumping and showing on stage, you just forget how fatigued you are."
The Taipei Concert was the start of Jay Chou's World Concert tour. Next stops include Shanghai, Hong Kong, Los Angeles and Tokyo.
Source: CCTV
*credits to:
http://www.asianbite.com/default.asp?Display=1221