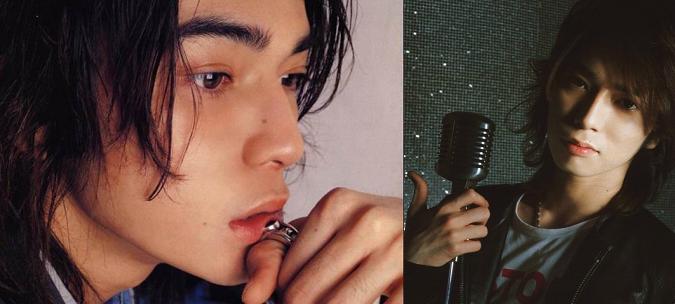 PROFILE:
•Name: 松本潤
•Name (romaji): Matsumoto Jun
•Nicknames: Matsujun, Junji, King [by all Arashi], Jun~Chan, Matsumoto~kun, Do-S
•Profession: Actor, singer
•Birthdate: 1983-Aug-30
•Birthplace: Tokyo, Japan
•Height: 173cm
•Weight: 58kg
•Star sign: Virgo
•Blood type: A-
•Family: Parents and an older sister
•Talent agency: Johnny's Entertainment
•Jpop group: Arashi
PERSONAL LIFE:
Matsumoto is myopic. Although he wears contact lenses for his work, he is frequently seen with spectacles. He also used to have buckteeth when he was younger. He is a big fan of the Harry Potter franchise, and, unless he initiates it, Jun is not comfortable with other people touching him.
When he was in second grade, he ran out onto the road and was knocked over by a van. Little Jun was severely injured, but he was as chirpy and cheerful as he could be. When the ambulance arrived, he kept apologizing to the uncle, saying he was naughty for running out onto the road.[1]
TV SHOWS:
•Bambino! (NTV, 2007)
•Hana Yori Dango 2 (TBS, 2007)
•Yonimo Kimyona Monogatari as Imakiyo-san (Fuji TV, 2006)
•Hana Yori Dango (TBS, 2005)
•Propose (NTV, 2005, ep1)
•Kimi wa Petto (TBS, 2003)
•Yoiko no Mikata (NTV, 2003, 5-min guest appearance)
•Gokusen (NTV, 2002)
•Kindaichi Shonen no Jikenbo 3 (NTV, 2001)
•Kowai Nichiyoubi (NTV, 1999)
•Bokura no Yuuki ~Miman Toshi~ (NTV, 1997)
MOVIES:
•Hana Yori Dango Final (2008)
•Kiiroi Namida / Yellow Tear (http://www.kiiroi-namida.com) (2007)
•Boku wa Imouto ni Koi wo Suru / I Love My Younger Sister (http://www.bokuimo-themovie.com) (2007) as Yori
•Tokyo Tower as Koji (2004)
•Pika*nchi Life is Hard Dakedo Happy 「ピカ☆ンチ Life is Hard だけど Happy」 as Bon
•Shinjuku Tanteidan Shonen (Shinjuku Boy Detectives) (1998)
RECOGNITIONS:
•53rd Television Drama Academy Awards: Best Actor for Bambino! (2007)
•10th Nikkan Sports Drama Grand Prix (Jan-Mar 07): Best Supporting Actor for Hana Yori Dango 2 (2007)
•47th Television Drama Academy Awards: Best Supporting Actor for Hana Yori Dango (2005)
•33rd Television Drama Academy Awards: Best Supporting Actor for Gokusen (2002)
*credits to:
http://wiki.d-addicts.com/Matsumoto_Jun
*credits to:
http://en.wikipedia.org/wiki/Jun_Matsumoto