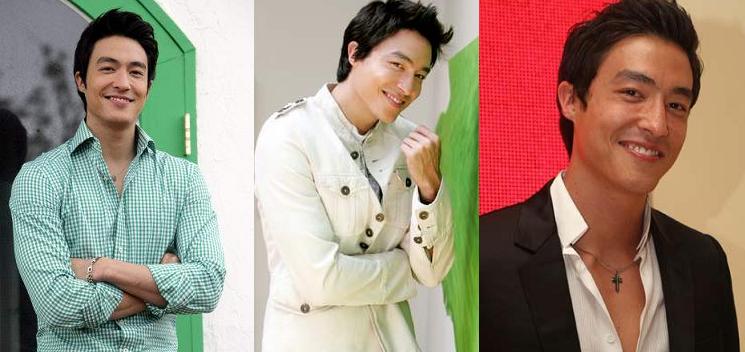 PROFILE:
•Name: 다니엘 헤니 / Daniel Henney
•Real Name: Daniel Phillip Henney
•Profession: Model and actor
•Birthdate: 1979-Nov-28
•Birthplace: Carson City, Michigan, USA
•Height: 188cm
•Weight: 72kg
•Star sign: Sagittarius
DETAILS:
Henney started modeling in the U.S. in 2001 and has worked in France, Italy, Hong Kong and Taiwan. After his debut in Korea last year with an advertisement for the men's cosmetics line Odyssey, his face became better known in commercials with Jeon Ji-hyun for Olympus cameras and Kim Tae-hee for Klasse air conditioners. He only made the leap to drama with "My Name is Kim Sam-soon."
TV SHOWS:
•Spring Waltz (KBS, 2006)
•Hello Franceska (MBC, 2005) guest
•My Name is Kim Sam-Soon (MBC, 2005)
MOVIES:
•My Father (2007)
•Seducing Mr. Robin / Mr. Perfect (http://www.mrrobin.co.kr/msite/index.php) (2006)
AWARDS:
•2005 MBC Entertainment Awards: Best Dresser Award
•2005 MBC Drama Awards: New Actor Award, My Lovely Sam-Soon
TV COMMERCIALS:
•Daewoo Gentra (GM DAEWOO)
•Biotherm (with Lee Hyori)
•Asiana Airlines
•Minute Maid (with Jeong Ryeo Won)
•Bean Pole International (with Gwyneth Paltrow)
•Cyon (with Kim Tae Hee and Hyun Bin)
•Coca-Cola (with Zhang Ziyi)
•Olympus Camera (with Jeon Ji Hyun)
•HSBC Commercial Banking
•Taster's Choice Cappuccino
TRIVIA:
•Family: Father (American of British descent), mother (American of Korean descent)
•Education: Carson City-Crystal High School (Michigan)
•Hobbies: Guitar, Basketball, Traveling, and Reading
•Started modelling in 2001 & has worked in Italy, France, Hong Kong & Taiwan.
*credits to:
http://wiki.d-addicts.com/Daniel_Henney
*credits to:
http://en.wikipedia.org/wiki/Daniel_Henney