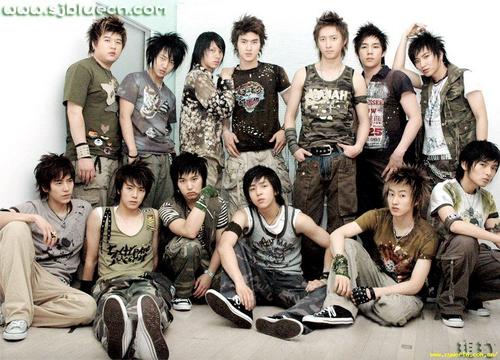 Super Junior recently released their second full-length album and an enthusiastic title track, "Don't Don". Their schedule's packed, but they make time to promote the donation of blood.
The members were appointed PR reps for blood donation and they gathered at a blood center to show their support - the boys were going to give their own blood today!
Before the process, the K-pop stars signed autographs.
Even though none of them were all too fond of needles, they faced the challenge with smiles.
There are certain restrictions on blood donors, so each of the members underwent a blood screening to see whether they were able to donate or not.
EunHyuk looked especially apprehensive.
Donating blood is perhaps one of the easiest ways to help save a life.
After undergoing the process, we asked the members how they felt.
Super Junior went on to take the cause out into the streets.
They encouraged passersby to participate in blood drives and used their charm to fulfill their duties as spokesmodels for blood donation.
The members were taking this seriously!
Hopefully, with Super Junior behind the campaign for donating blood, the number of people willing to take the time to become donors will increase! Take the initiative!
*credits to:
http://www.arirang.co.kr/Tv2/Showbiz_NewsExtra.asp?PROG_CODE=TVCR0112&m_view_t=Ne&sys_lang=Eng